Director - Strategy Consulting (m/f/d)
The increasing relevance of data in company business models – emerging from a byproduct towards the main origin of value creation – plays a central role for our daily work: At nxt statista we specialize in guiding our clients through this second wave of digitization and help them maximizing benefits out of this megatrend, be it in the transformation of their existing business or by helping them building up new data driven business models.
Director - Strategy Consulting (m/f/d)
We offer a unique combination of strategy development, analysis and implementation in the field of digital business models and technologies.
As a strategy director, you will be instrumental in the acquisition and development of new customers. By identifying customer potential and expanding your resilient customer network, you will drive the growth of nxt statista.
You will be responsible for the management of various projects and the generation of new project topics. You are therefore crucial in the success of our projects - from idea to implementation.
As a mentor, you are responsible for the development and support of your colleagues. You will also be involved in the recruitment of new talents.
In business building projects, you develop and implement innovative business models that open up opportunities for our customers in the digital market and generate noticeable growth.
In transformation projects, you review traditional business models and processes and adapt them to the competitive conditions of digital markets.
You will advise at the top decision-making level, develop strategy recommendations and be the contact person for customer and all further strategic questions.
---
Your Expertise:
You have at least 5-7 years of professional experience in strategic management consultancy or in a comparable corporate position – preferably as a business builder, analyst or in corporate development, in the digital market field.
You have sound experience in customer acquisition and an understand of how to establish and expand customer relationships beyond a project context.
You skillfully combine your excellent analytical competence with your creativity in finding novel solutions – ideally in a top management consultancy or in an inhouse consulting role focusing on digital business, M&A, corporate finance as well as in innovation hubs, innovation labs, corporate venture capitalists, incubators or accelerators. 
You are used to pronounce strategy recommendations at CxO level, to accompany the operational implementation at all levels and to take responsibility holistically.
Your extensive experience in digital business building or in fields of innovation such as 5G, artificial intelligence, internet of things will put you in the focus of our core industries to deepen our nxt statista expertise.
Outstanding academic achievements in economics or natural sciences are a matter of course for us.
You know how to guide colleagues. Recruiting new employees is also part of your expertise.
You possess charisma, are resilient and have people skills as well as a keen intellectual grasp. 
---
Contact person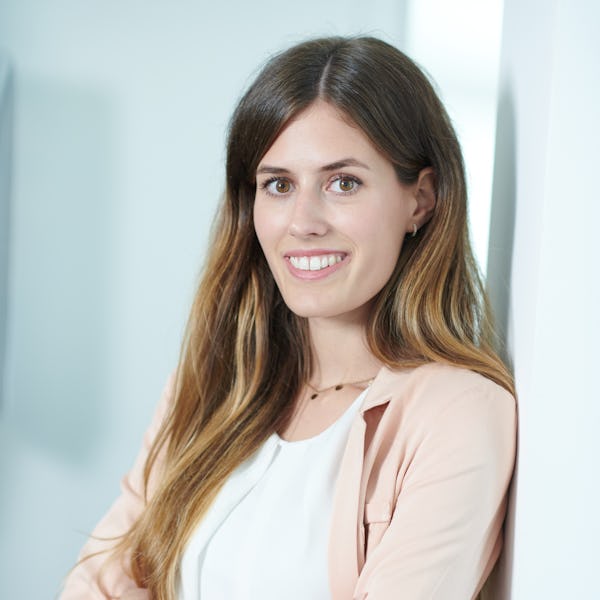 Anna Böttcher
anna.boettcher@statista.com
+49 40 28 48 41 149
---
Send us your application directly via email:
Apply now
nxt statista as employer
Team
Our team is made up of exceptional individuals who complement one another and push for the best results together. We value flat hierarchies and a high degree of autonomy. As a consequence of our significant growth potential, we are always looking for individuals who share our passion for business building and digital business models.
Our benefits
Mentoring
Coaching
Profound Expertise
Flexible and family-friendly models
Contact
Anna Böttcher
Recruiting
anna.boettcher@statista.com
+49 40 284 841 149

LSP Digital GmbH & Co. KG
Johannes-Brahms-Platz 1
20355 Hamburg
Deutschland
E-Mail